"Two Tickets To Paradise"
~ Eddie Money
---

Your Backstage VIP experience begins with custom Westcraft-inspired trailers that offer an unconventional alternative to the traditional hotel stay. In the late '40s and early '50s, Westcraft trailers were the best trailers on the market, with aluminum frame ribs and exterior designs that called to mind the sleek, beautiful airplanes of that period.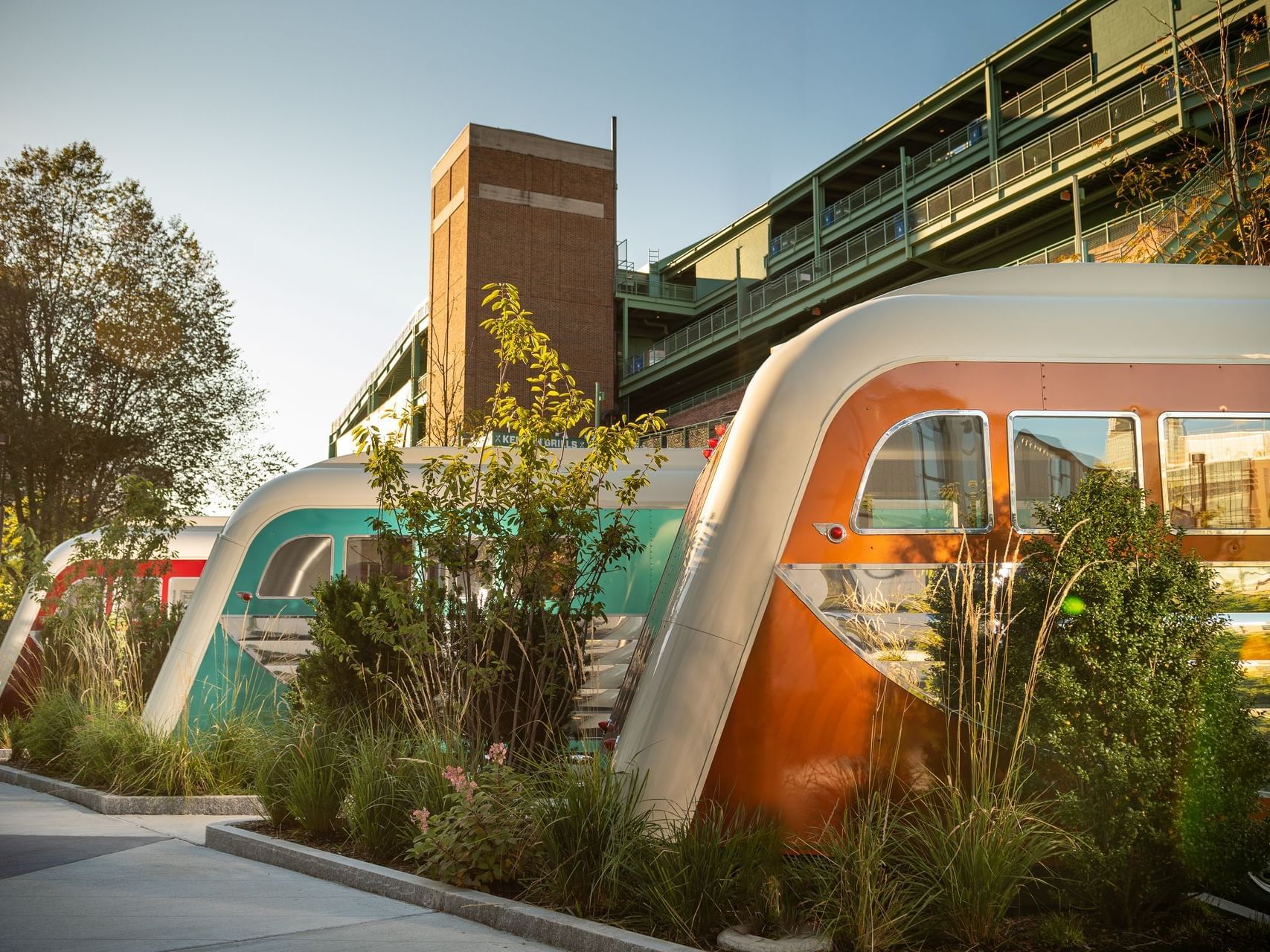 Imagine yourself as a VIP of The Verb Hotel's authentic rock n' roll experience staying in one of our deluxe retro-chic trailers. An experience the crowd can only dream about, but that you get to live. An ADA compliant trailer is available on request.
A Private Getaway
---
Tucked between The Verb Hotel and Boston's Fenway Park, these luxurious trailers offer a private getaway from the hotel and are designed to evoke the feeling of freedom that comes with being on the open road. All include the luxuries of a premier hotel suite experience — including a king bed, sitting area, personalized minibar, step-in rainfall shower, Nespresso machine, Victrola record player, semi-private outdoor space accented by lush greenery and more.